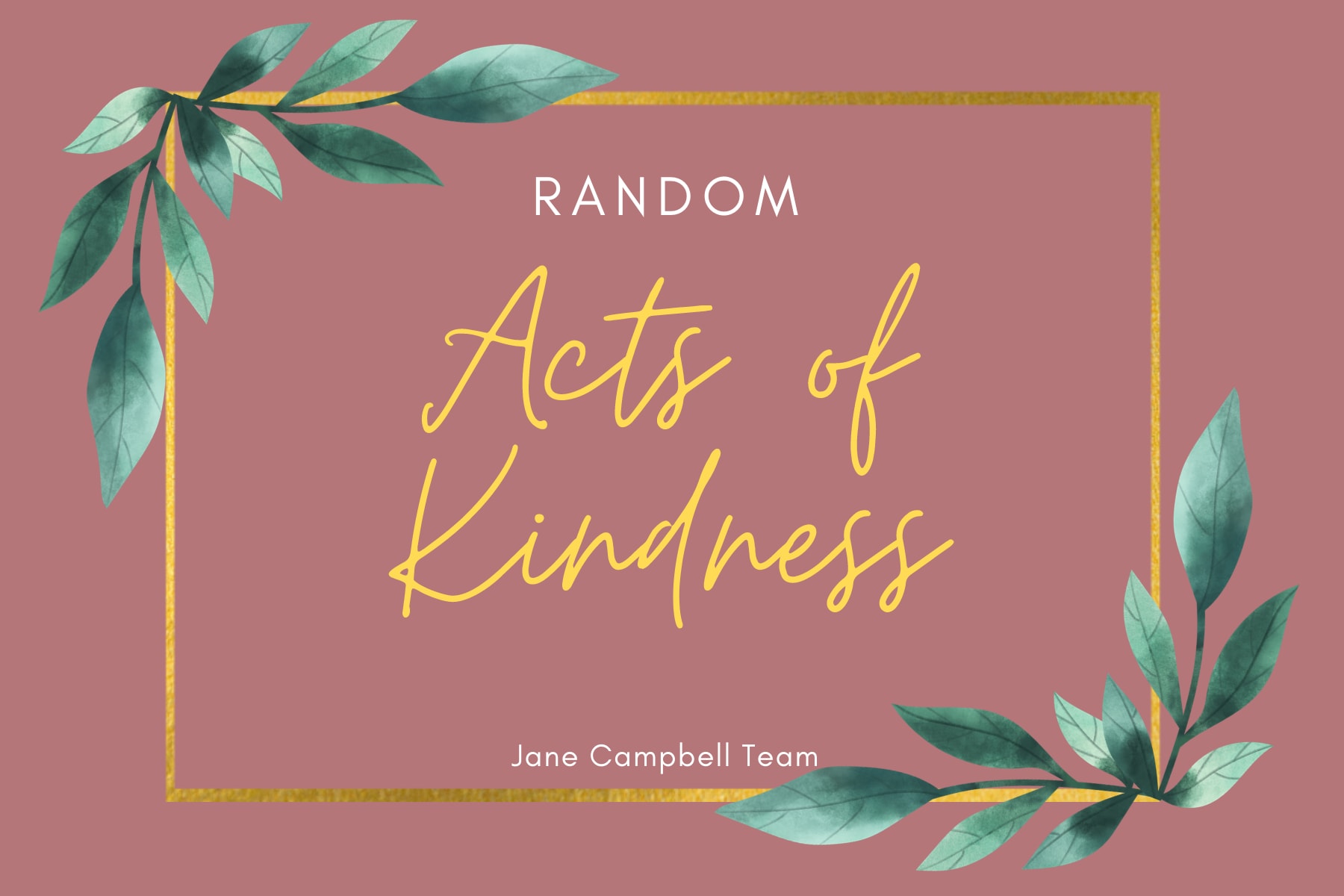 "Do your little bit of good where you are;

it's those little bits of good put together that overwhelm the world."

-Desmond Tutu
The Jane Campbell Team would like to share your stories of Random Acts of Kindness.
ABOUT:
Through the whole month of March,
if you witness a random act of kindness,
or perform a random act of kindness,
tell us about it and
You will be entered into a drawing!
Winners will receive a $100 DONATION FOR A LOCAL CHARITY of your choice IN YOUR NAME (or anonymous)
PLUS a $100 VISA GIFT CARD for yourself.
HOW TO ENTER:
There are 2 ways to enter.
1. Fill out this Google submission form here. Tell us about this act of kindness.
2. Post your story, photo, or video on your Social Media. Tag us on your post using:
@janecampbellteam
and use our hashtag
#JCTACTSOFKINDNESS
DETAILS:
We encourage you to engage others in your circle to participate in this event. Friends, co-workers, family, kids, neighbors, UPS Delivery Person etc.
There are no limits to how many times you can enter. The more acts of kindness the better!
Your kids can enter.
You can enter for someone else who has done a kind act.
Drawing ends April 1, 2021
If you post on your social media, you will allow us to repost on our own social media platforms.
You must allow us to spread the good word of this deed on our social media outlets. Names can be left anonymous, just let us know.
By spreading your stories of Random Acts of Kindness we hope this will create a rippling effect through our community.
EXAMPLES of KINDNESS (not limited to this list - just ideas to get you started)
Bake cookies for a neighbor you don't know yet
Donate warm socks to a homeless shelter
Donate pet food and old blankets to a pet shelter
For a whole list of ideas check out randomactsofkindness.org