At the Jane Campbell Team, we love to share our knowledge!
Check out our online Buyer's Guide for free!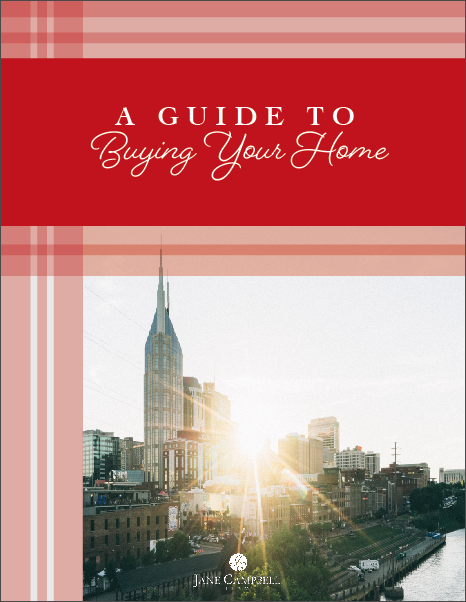 Other resources:
What schools is your Davidson County property zone for? Find out with Metro Nashville Public Schools Zoning Wizard.
My Keller Williams App - Download the FREE MyKW app to your smartphone or tablet to get real-time information on listings, rental properties, and open house events in your area.
Thinking of moving to Williamson County? Click here for more info.
If you're looking for more details about a certain area of Middle Tennessee - let us know! We'd love to hear from you!